My Journey towards My Saviour
By Prinssy Chandra
We pray as we live and we live as we pray!
For a while now, I have been seeking for something which I feel I have found now and I'm finally ready to own it!
As I'm writing this down (with a smile on my face that reaches my ears) I am counting down the days to a time when I can call myself "The class of 2021 - entering new life". Yes! I am finally getting baptized and this is a peek into the journey of my personal relationship with God, of my faith and my beliefs.
I have always been drawn to the beautiful mysteries and life of Jesus Christ and everything about him. As a young girl I had so many questions about God. Who is He? Where does He reside? How does He know us? Why can't we see Him? And so on.. This curiosity gave me purpose and my journey of search began.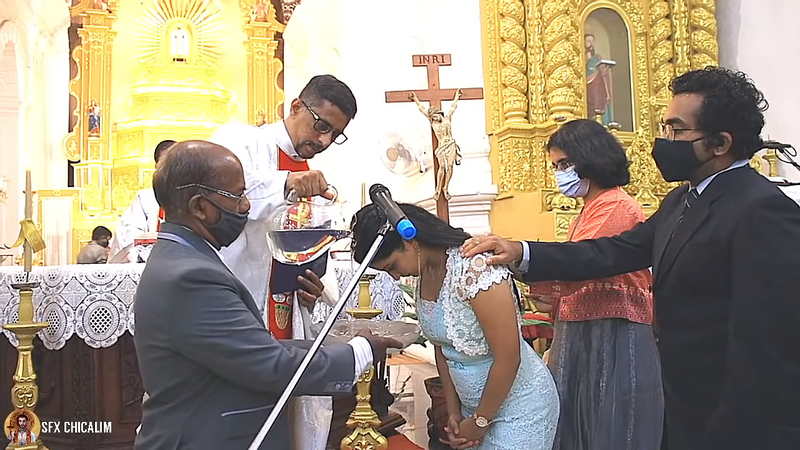 Baptized in The Lord
I started to read, learn and try to understand many of these things. I would have questions for everyone and the people around me were kind enough to answer even the stupidest of them all.
Reading the Holy Bible was a crucial turning point in my life. It was not only the most beautiful story of Love to be written but filled me with a sense of absolute peace and satisfaction.
The Bible helped me find my way and answered a lot of the lingering questions I still had inside me. It helped me understand everything that was happening in and around me and I learnt to live a way of life that made me happy.
I started attending Church regularly and the feeling of belonging kept getting stronger. On one such occasion I realized, I was craving for the Body of Christ and that was when I knew that I was meant to follow Him all the way.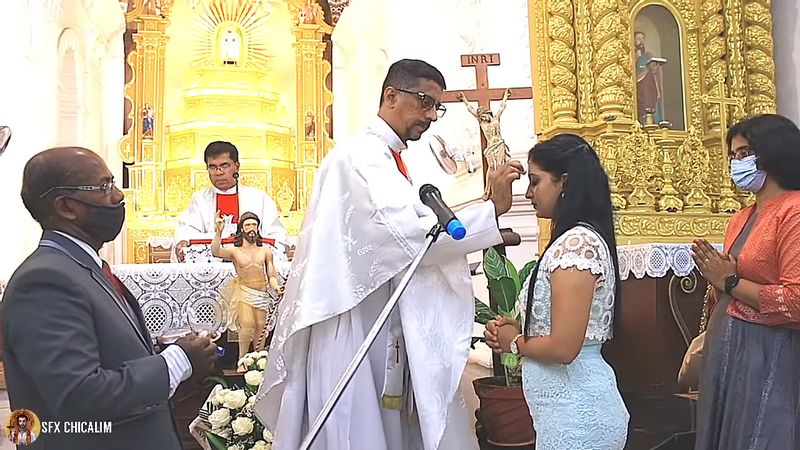 The Annointing
I look at my relationship with God as a deeply rooted love entwined in the bonds of friendship. I have learnt many things from my faith, love, respect, humility, generosity and charity being only a few to name. Learning to always strive to live these lessons, make a good person, a good Catholic.
I knew I wanted every part of being a good Catholic. So I made this decision to own my faith. A Catholic friend of mine used to jokingly say to me, "You're way more Catholic than I will ever be".
So I like to think that I was almost halfway there already. And only the final lap remained in this journey to the Almighty leading me to Himself.
So here I am, on this Holy day of Easter, getting initiated into the Holy Catholic Church. Into a life, I was meant to have; a life that my Saviour died to give me. I humbly accept it, with gladness I embrace it and with a deep gratitude, I profess my faith.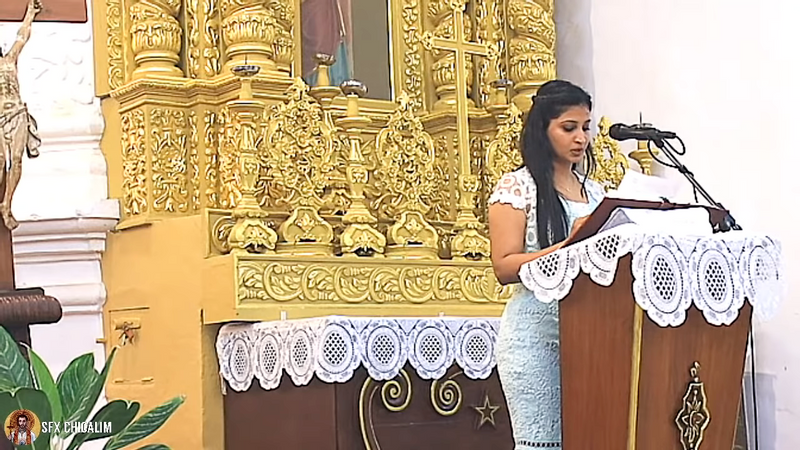 In thanksgiving
And so I shall pray as I live and live as I pray for the rest of my life.
The baptismal process can be watched in the player below: