The Giving Tree initiative
By Tracy Saldanha
The 'Giving Tree' initiative has been organised by the youth of St. Francis Xavier Church at Chicalim to support families undergoing financial difficulties by providing gifts for children during the holiday season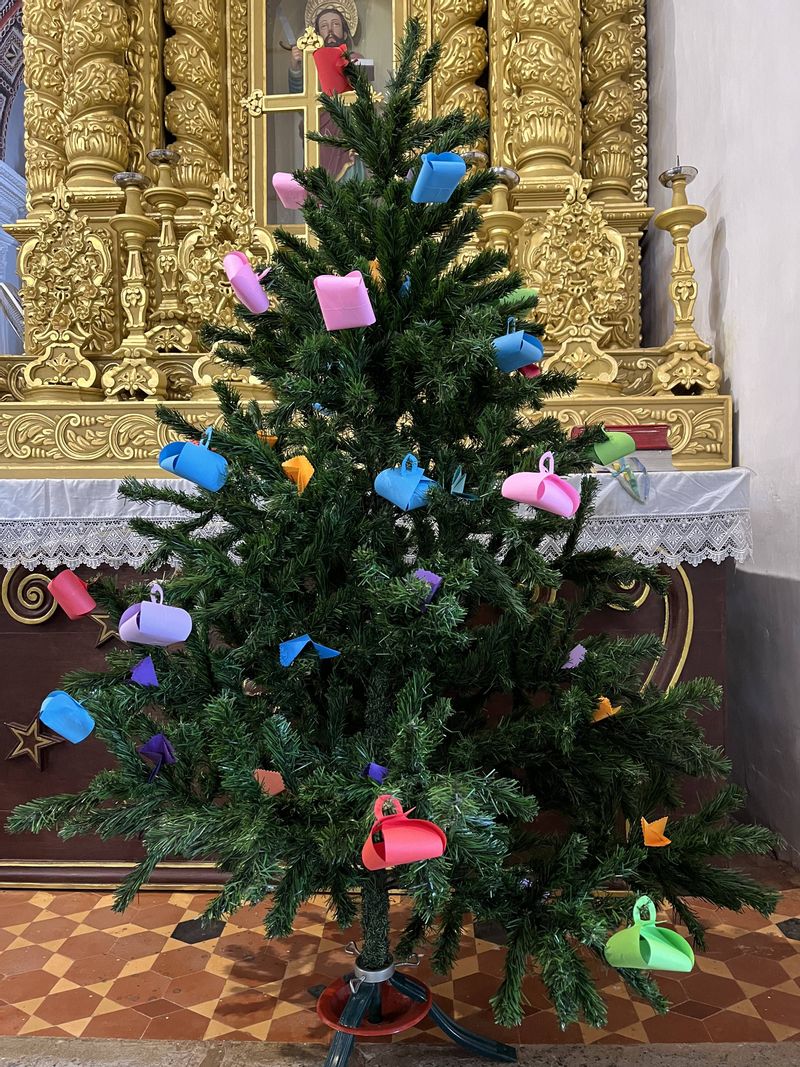 The Giving Tree at St. Francis Xavier Church, Chicalim
"The 'Giving Tree' initiative was started in the church in 2019. Our goal has been to help and ease some stress that comes from economic hardship and allow families to enjoy this special time of year together," said Chicalim Parish Priest Fr. Bolmax Pereira.
"Instead of placing gifts below the Christmas tree, tags with donation suggestions are placed on the Giving Tree. Volunteers are then encouraged to pick up a tag and donate the item specified on the tag"

-Fr. Bolmax Pereira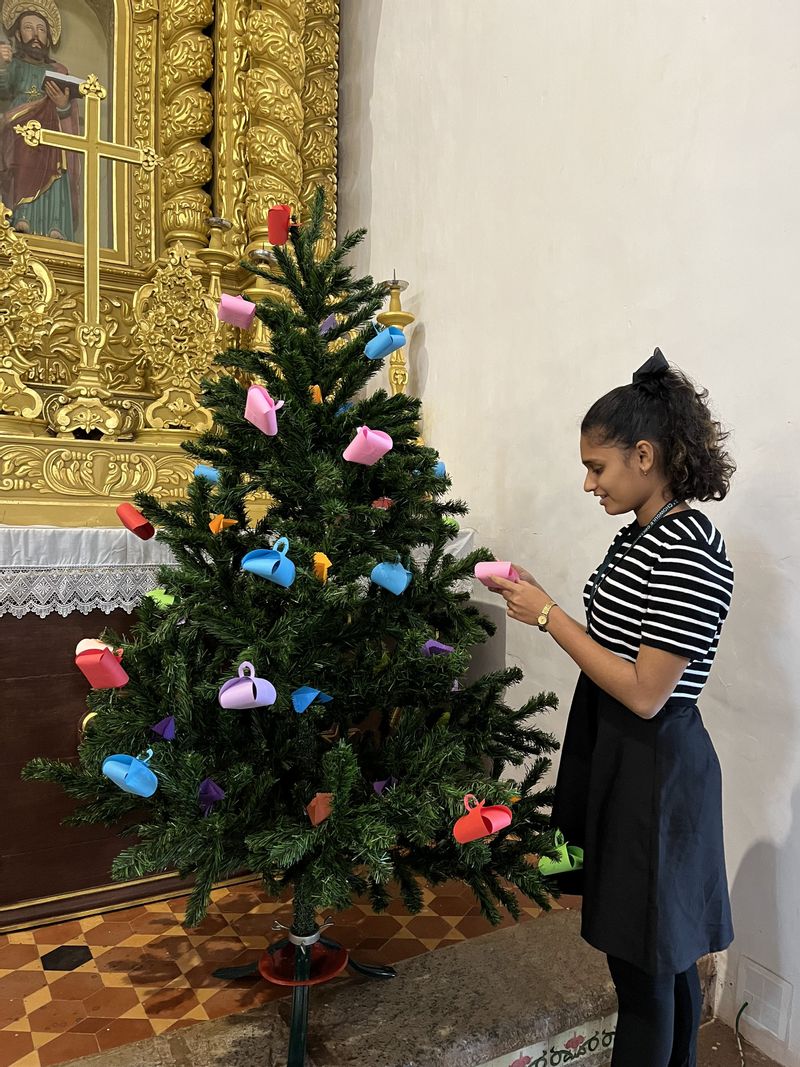 A SFX Chicalim youth member picking up a tag from The Giving Tree
Neola Sybil Pereira, a youth from Chicalim and an IAS aspirant studying at Chennai, has fond memories of the previous 'Giving Tree' initiative at the church in 2019.
"It was a one of a kind initiative taken by the SFX Parish Youth of Chicalim, and I was happy to be a part of it. It was truly nice to see my parishioners come forward voluntarily and pick a tag from the giving tree."
"It was amazing to receive such a massive response and even amazing when the gifts were given away to the ones that really needed it, making Christmas beautiful for all," said Neola.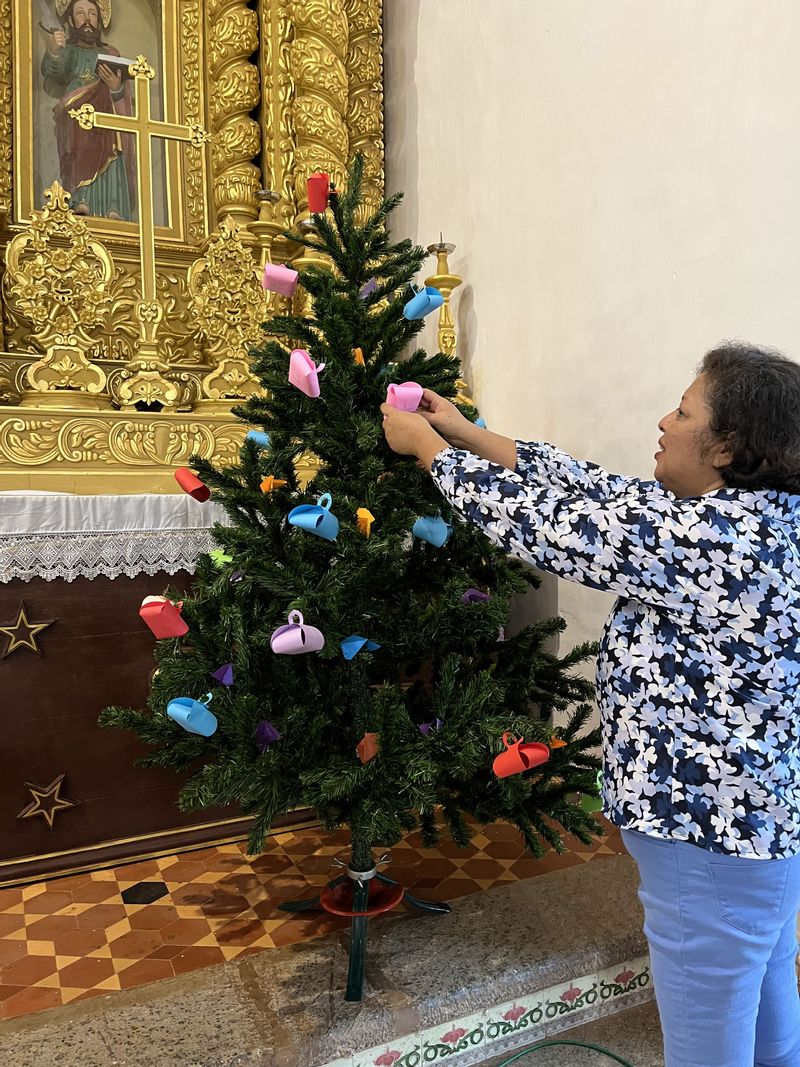 A Parishioner picking up a tag from The Giving Tree
Added another SFX Chicalim youth member and System Admin, Nathaniel Nunes: "Giving from our hearts, this is what God wants from us. I am grateful for the kindness shown by all who donate so that another family enjoys a wonderful Christmas."