Encouraging youth enabling their participation for global action
By Dr. Fr Bolmax Pereira, Parish Priest
In its resolution No. 54/120, the UN General Assembly endorsed the recommendation made by the World Conference of Ministers Responsible for Youth (Lisbon, 8-12 August 1998) that 12th August be declared International Youth Day. Twelfth August this year is the 22nd International Youth Day.
Since 1999, the main goal of this event has been to highlight the problems of young people, their rights and freedoms, in the international aspect. It gives an opportunity to celebrate and channelize young peoples' voices, actions and initiatives, as well as their meaningful, universal and equitable engagement. The world today recognizes the importance of youth participation in political, economic and social life and processes. So let's have a look. Where do we stand?
It has been acknowledged that there is a need for inclusive support mechanisms, that ensure youth continue to amplify efforts collectively and individually, to restore the planet and protect life, while integrating biodiversity in the transformation of food systems. With the world's population expected to increase by 2 billion people in the next 30 years, it has been recognized by numerous stakeholders, that simply producing a larger volume of healthier food more sustainably will not ensure human and planetary wellbeing. Other crucial challenges must also be addressed, such as the interlinkages embodied by the 2030 Agenda including poverty reduction, social inclusion, health care, biodiversity conservation and climate change mitigation.
Situation warranting involvement
Injustice around! And we have young people, ready to step out and bring a change. When levels of frustration cross the line-of-tolerance limit, their passion and resourcefulness fuels a powerful movement to bring about a better and just tomorrow. Are you a no-nonsense youngster? Then you heard it right, Be the change that you want to see.
Earlier Youth involvement
The Berlin Wall (they say), was brought down as a result of a unified youth movement in 1989, leading to the unification of Germany. And consequently, youth became the instruments of positive socio-political change in Germany, bringing down the curtains on communist rule and paving the way for democratic elections. This Velvet Revolution of 1989, which concluded in just 11 days - is among the fastest, most successful and peaceful revolutions. Prior to and post 1989 there have been significant youth movements that brought about change. The Greensboro lunch counter sit-ins of 1960 were bold and revolutionary. University uprisings of 1968 protested against racism in universities. Vietnam War protests in the US, Soweto Protests in South Africa, Tiananmen Square Protest in China, were all youth driven. Arab Springs in 2010 beginning in Tunisia, then spreading to Egypt, Libya, Yemen, Syria, Bahrain, and other Middle Eastern countries, the pro-democracy protests rallied against oppressive governments, police corruption, economic struggle, and widespread human rights violations.
"The fact that nearly 20% of the total youth in the world lives in India (366 million), reflects the importance of this segment of people in the country."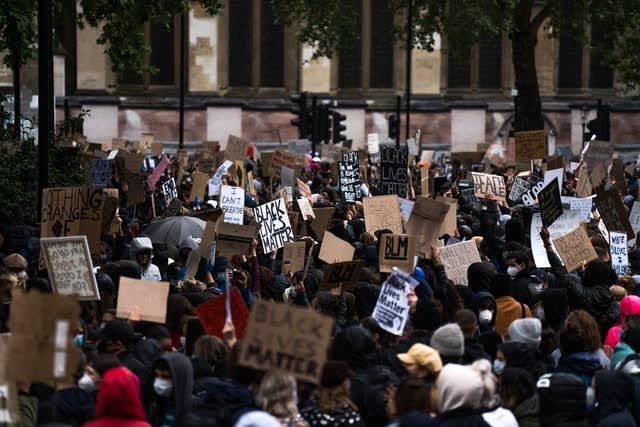 Black Lives matter in 2013, March for Our Lives in 2018 were initiated by young students. Dakota Access Pipeline Protests in 2016 galvanized young Natives and gave birth to the International Indigenous Youth Council, which works to organize and empower young activists on behalf of the environment. #FridaysForFuture is a youth-led and youth-organised movement that began in August 2018, after 15-year-old Greta Thunberg and other young activists sat in front of the Swedish parliament every school-day for three weeks, to protest against the lack of action on the climate crisis.....IT'S A MOVEMENT !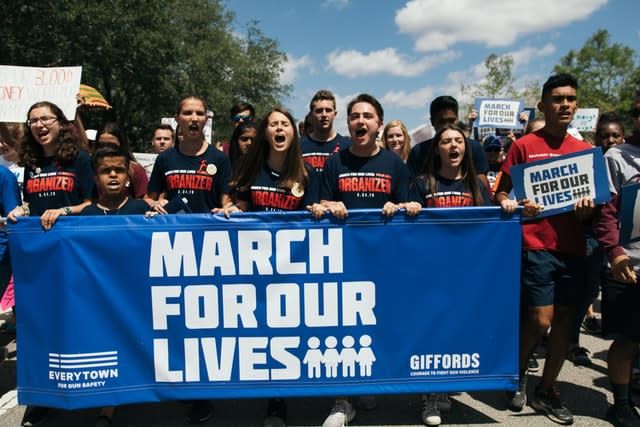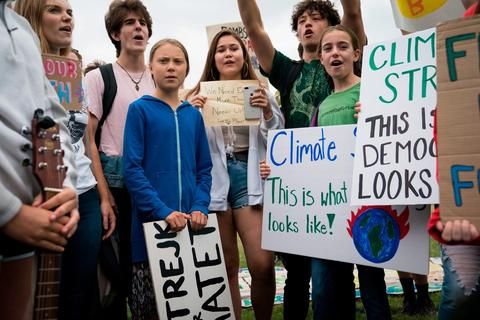 Back home, there have been youth led and youth participated movements that led to Goa Revolution Day of 18th June 1946, opinion poll day 16th Jan 1967 - to have a separate state, by objecting to the merger of Goa into Maharashtra. Besides, we heard of the half-ticket agitation by students in 1977-78. Konkani mai bhass agitation saw seven young martyrs shedding precious blood, for the cause of their mother tongue. The most recent youth driven agitation is the ongoing Save Mollem campaign, which even witnessed the illegal detention of young students and arrest of their mentors on the 60th Goa Liberation day.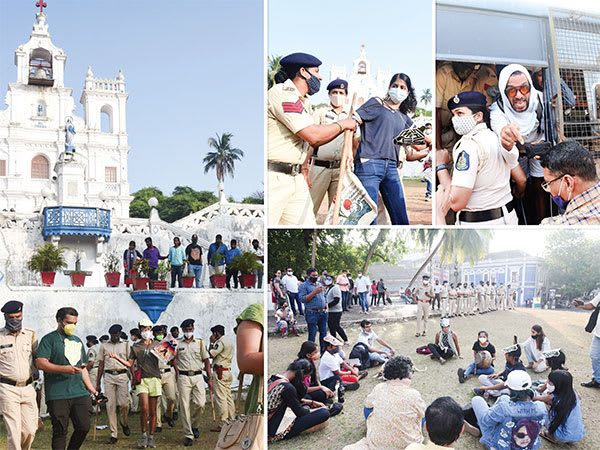 Current Pressing matters
As per United Nations (UN) population prospects, the youth population (15-29 years) globally stands at 1.8 billion in 2020.
The fact that nearly 20% of the total youth in the world lives in India (366 million), reflects the importance of this segment of people in the country. The youth are faced with many challenges, and the one of the most serious issue is growing number of idle youth i.e. Not Employed, Educated and Trained (NEET). On this important day of IYD, we analyse the magnitude of NEET youth, who tend to experience varying degree of social and economic marginalization and are more likely to be left behind from mainstream development.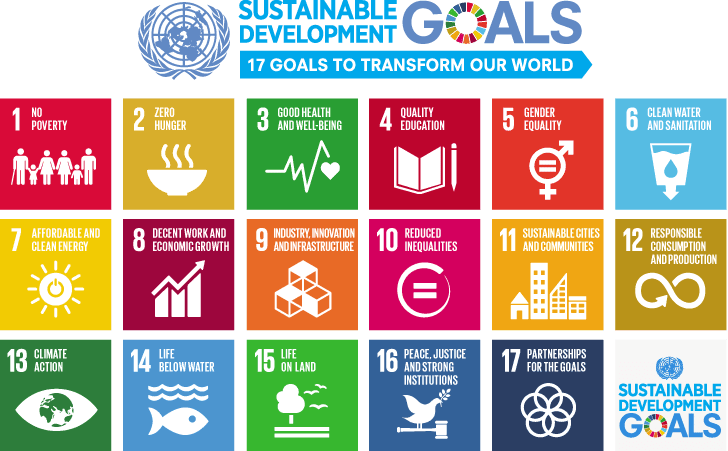 The Sustainable Development Goals (SDGs) 2030, adopted by the United Nations in 2015 also set the agenda specifically for target 8.6, calling for the proportion of youth with NEET status (which has remained stubbornly high over the past 15 years and now stands at 30% for young women and 13% for young men worldwide), to be substantially reduced in the next 15 years.
Globally, one in every five (or 20%) youth, i.e. 360 million youth worldwide, were neither gaining experience in the labour market, nor receiving income from work, nor enhancing their education and skills, suggesting that their labour remained under-utilized. India, at present, is home to the largest population of youth in the world with 27% of the total population of 1.3 billion constitute youth. We have around 31% youth classified as NEET, which is only behind South Africa (37%) and almost three times higher than China (11%) which means one in every three youth in India is idle.
Another serious concern is the rising joblessness among Educated Youth, which went up nearly three times from 6.1% in 2011-12 to 17.8% in 2017-18 and further worsened during the prevailing COVID-19 pandemic.
"The country is going to continue having a larger youth population for the next two decades, which poses an imminent challenge as well; of leveraging the potential of the abundant human resource."
The country is going to continue having a larger youth population for the next two decades, which poses an imminent challenge as well; of leveraging the potential of the abundant human resource. The increasing unemployed, NEET or Idle youth with further employment disruptions due to COVID-19 pandemic is posing many serious questions on the future of youth in our country. In the ensuing situation, we will have more young people crying for justice to secure their future.
Youth Advocacy- a Hurdle race
It is good to note, that dissent from any corner is never appreciated by those in power. Raising your voice and getting into activism or advocacy means you are getting into trouble. Recently observed cowardice of authorities, is that they pick up and lock up anybody at random. No voice that dissents is secure. The powerful are always frightened of dissenting voices and more so, if the voice happens to be coming from resilient young people.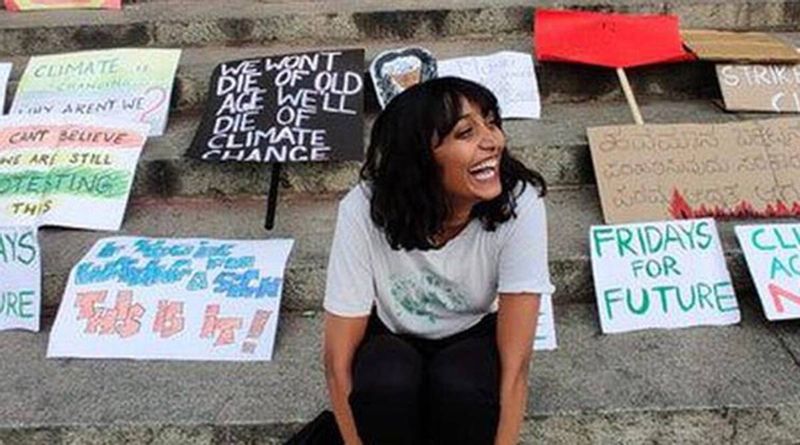 Look at anti EIA 2020 advocates (as I would like to call these young activists) 22 yr old Disha Ravi, 18 yr old Joel Kyndiah, Shantanu Muluk (Maharashtra), and lawyer Nikita Jacob (Mumbai), Anmol Ohri (Jammu and Kashmir) to save River Tawi. Look at Kanhaiya Kumar and the JNU warriors, Pinjra Todd Student activists Natasha Narwal, Devangana Kalita and Asif Iqbal, who were released on bail from Delhi's Tihar Prison recently. Frightened powers label them as tukdde tukdde gang, urban Naxalites, terrorists, anti-nationals, khalistani, etc. Law enforcing authorities cruelly use sedition laws and anti terrorism laws like UAPA (1967) to silence genuine voices, that shout without any malicious intent.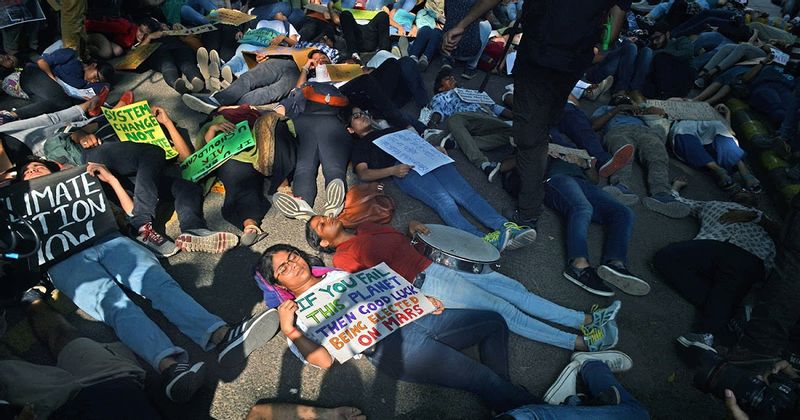 "No turning back" sometimes looks to be difficult. The youth who decided to be resilient and stand up are silenced by attacking their career, or pressurising their vulnerable parents, or sabotaging their jobs and other pressure tactics. Youth activists are prone to be politically vilified, causing demoralising effect and fear among the young enthusiasts for environmental and social justice. These youth movements that gather steam in a short span of time are often found to be struggling to sustain.
At times, financial resources as well as effective mentorship is found to be lacking, leading to the fall of the movement. Having seasoned mentors and experienced activists to guide in difficult situations would make it easy for the young brigade to know how to save themselves and learn when to speak up and when to shut up, whom to go and where to run if they are detained, arrested or charged.
Youth Are the Now!
The youth of Goa, who rose up to initiate the Save Mollem campaign stated 'you keep telling us that the youth are the future of the nation, future of the state. You lied to us. We youth are not just the future, rather we Youth are the NOW and future belongs to us." Wow! YOUTH ARE THE NOW! That's the resilient voice of the Youth of Goa that thundered on the streets and corners through flash mobs or awareness meets.
Get them involved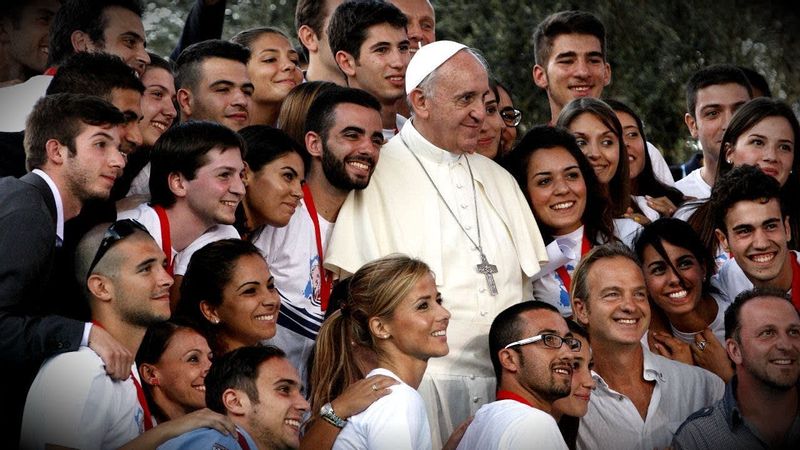 Writing to the young people on the occasion of World Youth Day, Pope Francis wrote, "I would like to join you, young people, in calling for a cultural change, based on Jesus' command to arise. He calls us to embrace a reality that is so much more than virtual."
Arise! he adds, is also an invitation to "dream", to "take a risk", to be "committed to changing the world, to rekindle your hopes and aspirations, and to contemplate the heavens, the stars and the world around you."
The Pope invites young people to "give their passions and dreams free rein, "and, through them, offer the world, the Church and other young people something beautiful, whether in the realm of the spirit, the arts or society… Make your voices heard."
"It is good to note, that dissent from any corner is never appreciated by those in power. Raising your voice and getting into activism or advocacy means you are getting into trouble."
Youth arise to establish justice, by raising awareness and gaining widespread public support through social media, petitioning and writing letters to government representatives, preparing Toolkits and mobilising protests on the ground. As observed in youth climate advocacy, their coordination is decentralised yet connected, strategic yet democratic and leaderless yet responsible. It involves responsibility for getting police permissions, another for posters, and others for media outreach, for research, for ground action and other modalities. These simple yet effective campaigns that might not require huge funding surely require a huge amount of dedicated time and unwavering commitment.
Are you ready?
If your passion for your motherland and your willingness to contribute even a little for secured future moves you, then consider the following:
Communicate: Effectively spread the message. Make it fun and relatable and use all your channels to spread the message. WhatsApp, Facebook, Twitter, university newsletters, local newspapers are at your service. Contact popular local/national TV or radio channels to request a slot to have discussions with distinguished individuals and youth. Organize a (virtual) public meeting or debate, to discuss young people's contributions to global issues.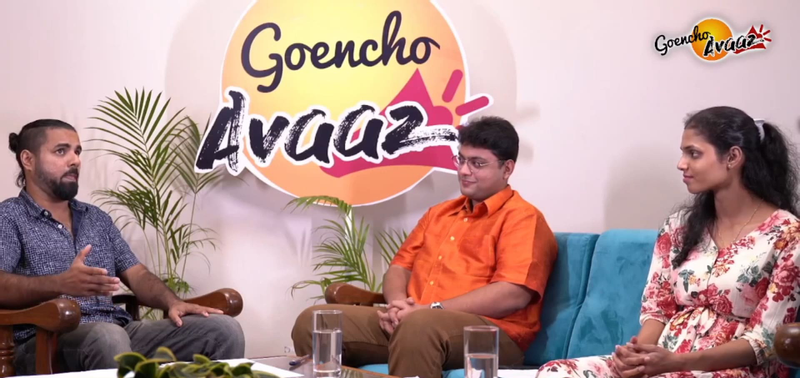 Engage: Initiate open discussions among adults and young people to promote intergenerational understanding. Organize youth forums, to exchange ideas and discuss cultural backgrounds, to help young people accept others and popularize a culture of non-violence.
Invite your local musicians for a virtual musical concert; combine it with a panel discussion or invite a politician or policy maker to hold the keynote speech. Write to your elected representative or Minister of Youth affairs to inform him or her about the challenges young people face in their daily lives and to suggest solutions.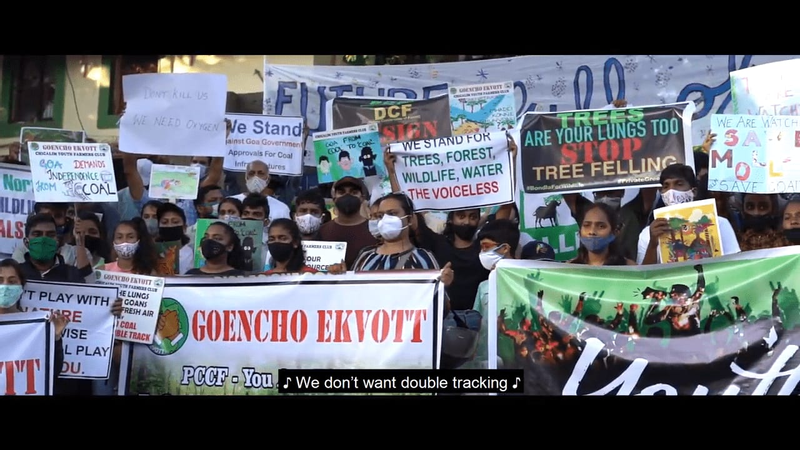 Organise: Create an "info platform" about youth-related issues at a prominent common place in the town/village. Organize an exhibition. Get permission to use a public space for an arts exhibit, which showcases the challenges of young people today or how young people are contributing to development. Try to involve young people in the domains of culture, arts and music, to raise awareness on youth-related issues.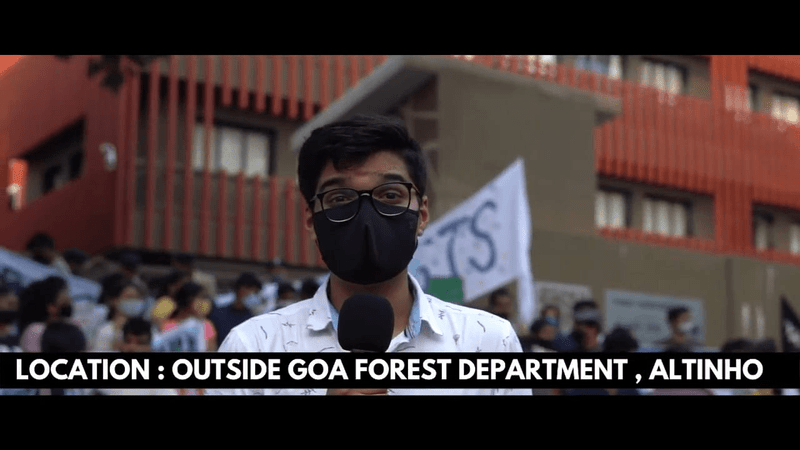 Beware: Do not get manipulated by politically ambitious leaders, do not get subdued by the crony powers, do not sell your soul to the cruel destroyers of peace. Stay informed about your Constitutional rights and duties, keep abreast with the current situation, get back to your roots, revive agriculture, get connected with other youth and more importantly Remain United in your action.
Commit: Young people Arise-innovate, re-create, participate proactively in global action for Justice and Peace!
This article originally appeared in Fr. Agnel's Call, August 2021 Issue