Grandparents Day celebrated at SFX Chicalim
By Cinthia Fernandes
Grandparents Day was celebrated with great enthusiasm in our parish. It began with the Eucharistic Mass offered by our Parish Priest Rev. Dr. Bolmax Pereira and Asst. Parish Priest Rev. Fr. Peter Fernandes.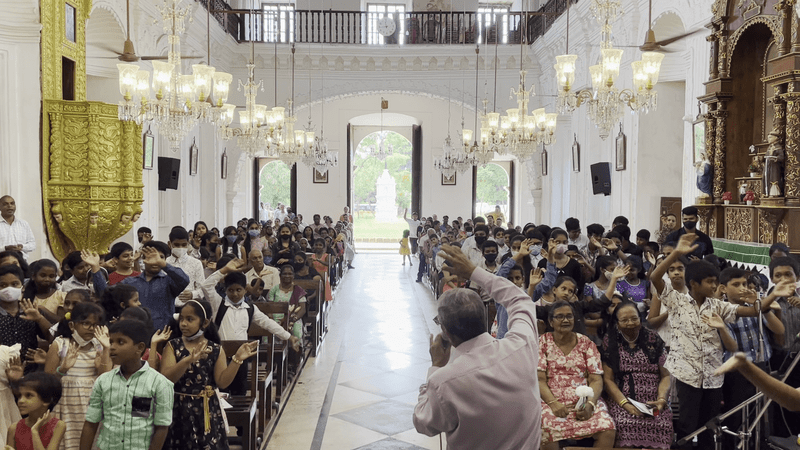 John D'Cruz leading everyone in a singalong
This was followed by a cultural programme organised by the Catechists and the Catechism children. Ms. Zamila Pacheco welcomed the grandparents and Ms. Cinthia Fernandes addressed the gathering.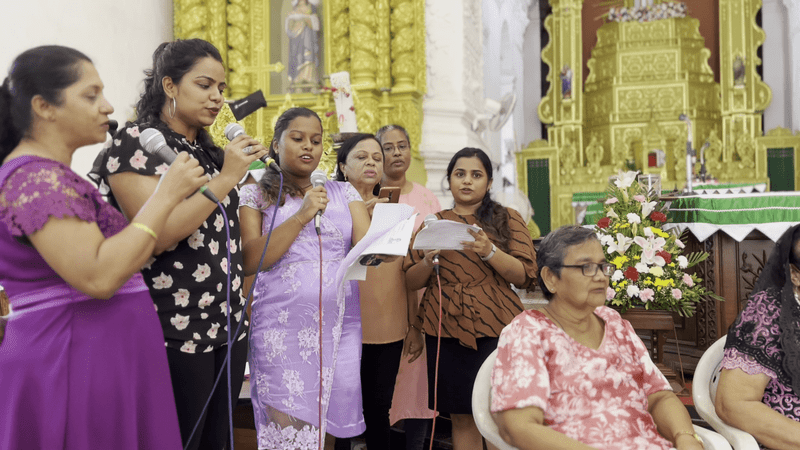 The Catechists welcoming everyone with a special song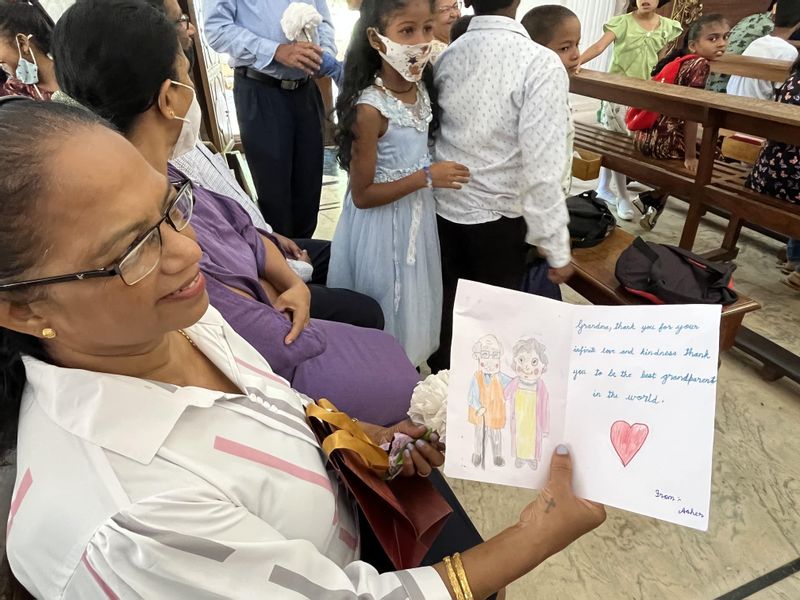 A Grandparents Day card with a lovely message
This was followed by a welcome song known as "Ievkar ditanv Tumkam" by the Catechists, who were assisted by Cyrus on keyboard and Dylan on guitar.
Flowers and cards were given by the children to all the grandparents. This was followed by the cutting of the cake with the grandparents.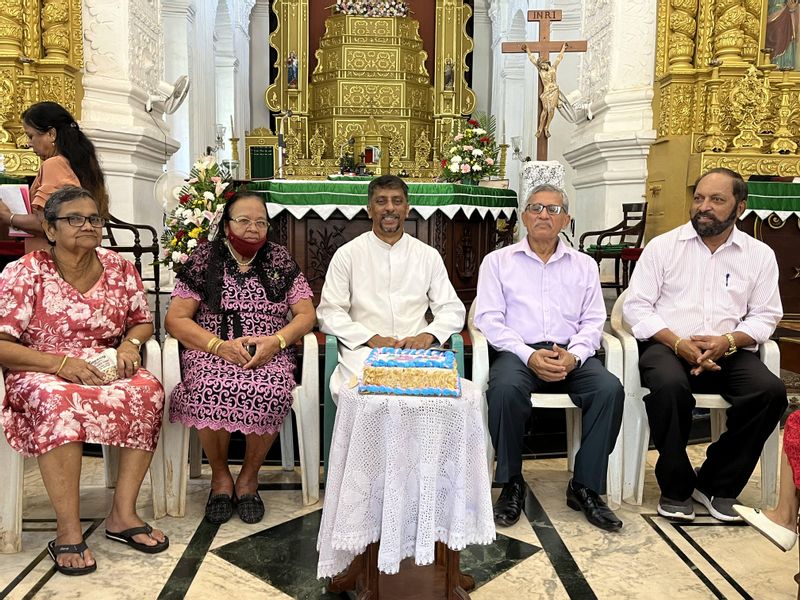 Fr. Bolmax Pereira with some of the grandparents
A beautiful cake to mark the occasion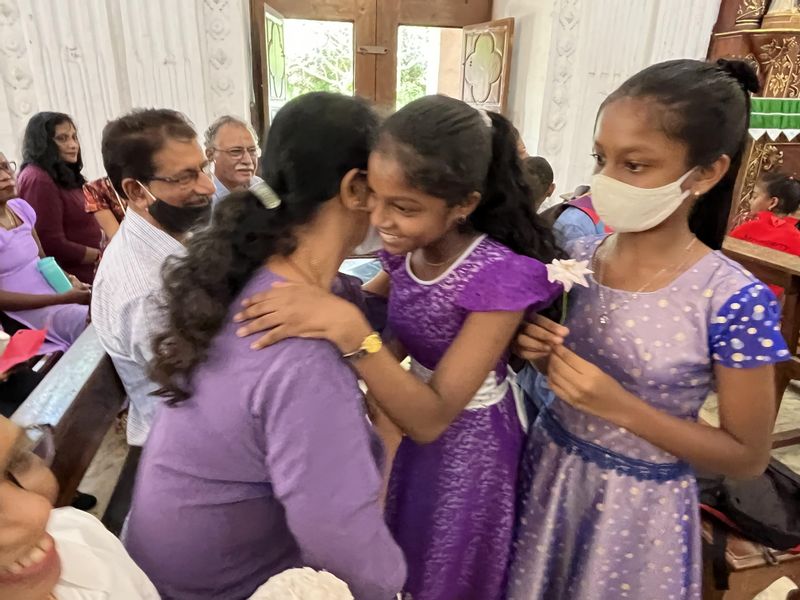 Children wishing their grandparents a Happy Grandparents Day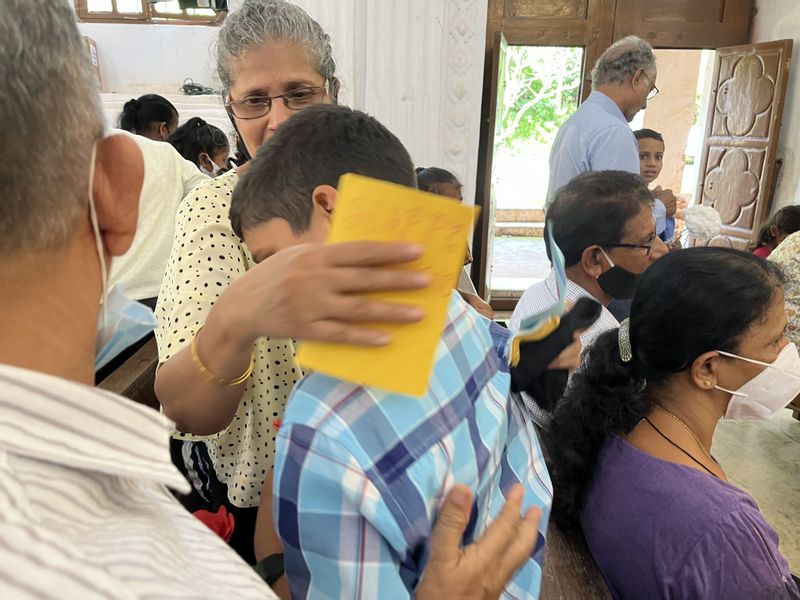 Sharing a heart touching moment
Zamila's and Angel"s Communion children batch sang a beautiful song "Thank you Grandpa and Grandma" for all the concern and love towards their grandchildren. Kaira's and Rishel's song of Confirmation class "The Prayer" by Celine Dion and Andrea Bocelli was appreciated by all.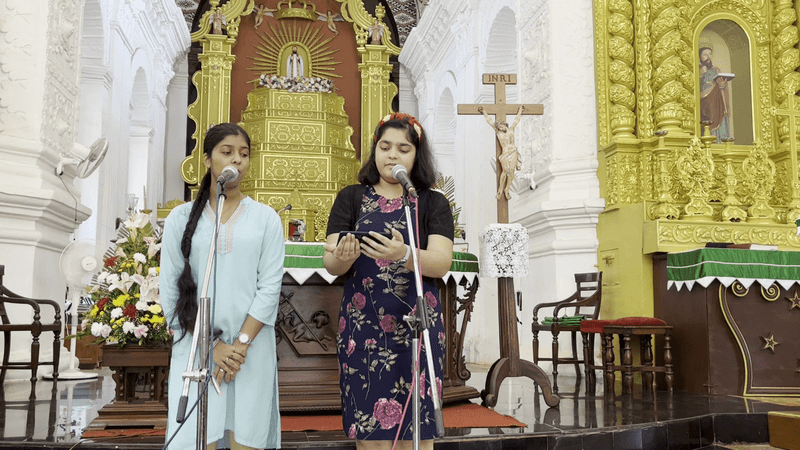 A beautiful redention of The Prayer by Kaira and Rishel
A skit enacted by the Catechism children "Dita Teach Mapan Gheta" highlighted the pain inflicted on grandparents, coming to conclusion that what goes around comes around. These children were trained by Joycee, Cinthia, and Renetta.
To add flavour to the programme was the performance by two grandparents Grandma Mrs. Alice Fernandes who sang "Mama eu Quero" and Grandpa Mr. John D'Cruz who sang "Love is something if you give it away".
The vote of thanks was proposed by Fr. Peter Fernandes which was followed by refreshments.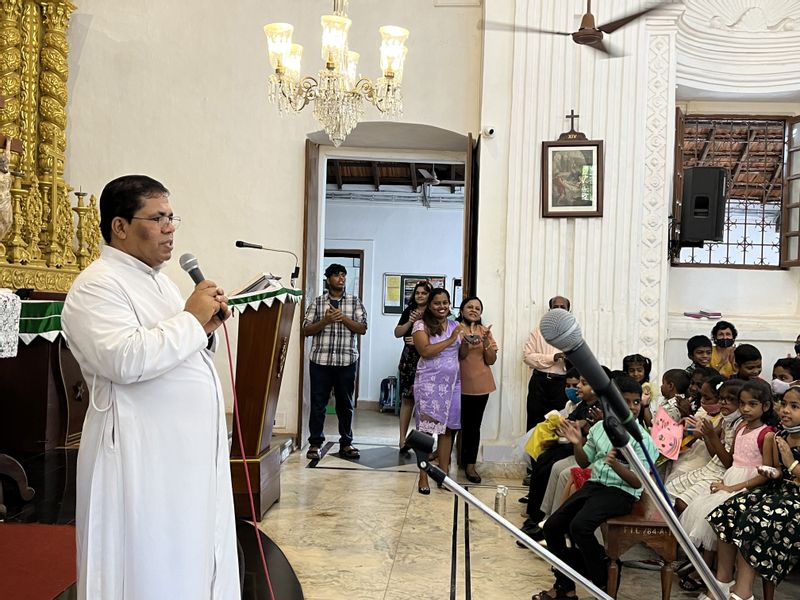 Fr. Peter Fernandes with an important message to take care of our grandparents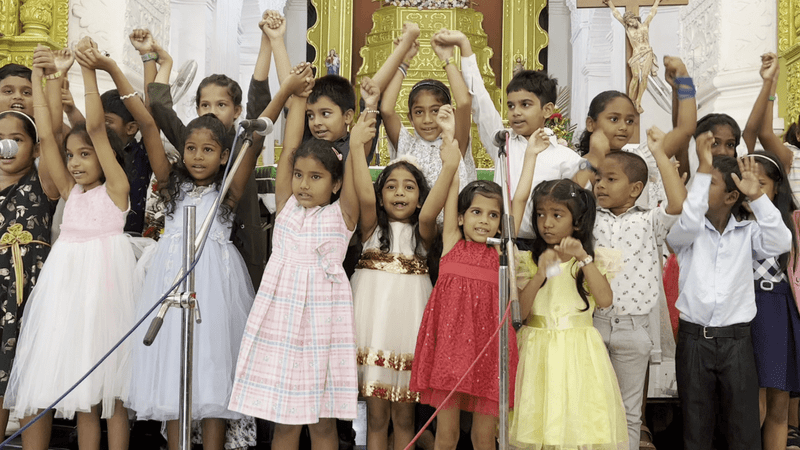 Thank you Grandpa and Grandma